Ut porttitor imperdiet hendrerit. Suspendisse pulvinar lacus nec sollicitudin finibus ligula quam.
Sometimes I write About Writing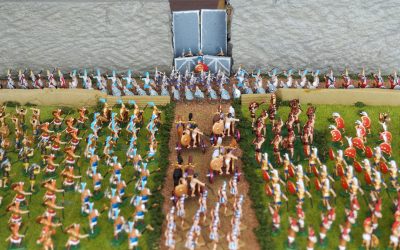 The War for TroyBronze Age Achaeans' wars  ◊  ca. 1260-1200 BC Modelling:  344 miniature-figures resin 1/72 scale. Story:     According to Homer's epic poem "Iliad", the allied forces of the Achaeans started a war against the Trojans and their allies, besieging the...
Class aptent taciti sociosqu ad litora torquent per conubia nostra. Quisque a vehicula magna.
Address
Miniature St 34 , Paphos 8000, CY
Call Me
(+357) 96969696
(+357) 96969696